Cultural Evening Walk & Ægir Viking Dinner
Cultural Evening Walk & Ægir Viking Dinner
Practical information
Adults: 845 NOK – Children: 450 NOK.
17:00 - 18:30 (November 1st 2019 - January 31st 2020)
19:00-20:30 (February 1st - March 31st 2020)
10 minutes prior to departure in the FjordSafari reception (Flåm inner harbor)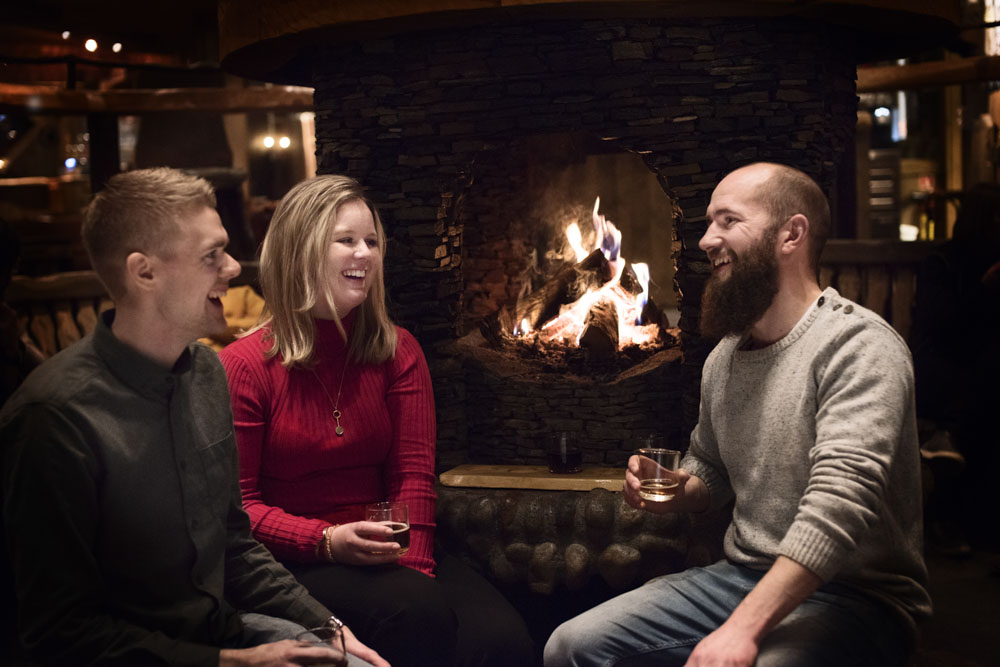 Experience Flåm on a quiet, easy and pleasant Cultural Evening Walk. Discover our village by night, with a still fjord and fresh winter air. See how the landscape changes with the light and get a feel for how life has changed in the Flåm area since the time of trolls and witches, up until the present day. Your guide will take you along paths on the small hills and around Flåm center. You will be provided with a headlamp and walking spikes if the trail is slippery.
We end the walk at Flåm beach with a bonfire, hot beverage and storytelling. Our knowledgeable guides will provide a unique insight into local history and culture of the area, and answer any questions you might have.
Continue your evening with dinner at the Ægir Brewpub. Dinner includes smoked reindeer, shellfish, fish and shellfish soup, pork shank and dark chocolate ganache cake. You will be served 5 beers for your meal, one for each type of food. This package is a perfect way to experience the fjords and food of Norway in cozy surroundings. (Vikingplank menu for children with non-alcoholic beverages also available).

Duration cultural walk: 1 h 30 minutes
Dinner served in Ægir BrewPub from 6pm-9pm
(Adult age requirement of 18 + due to the serving of alcohol. Non alcoholic beverage available)